Youth Drama "Picture of Calvary"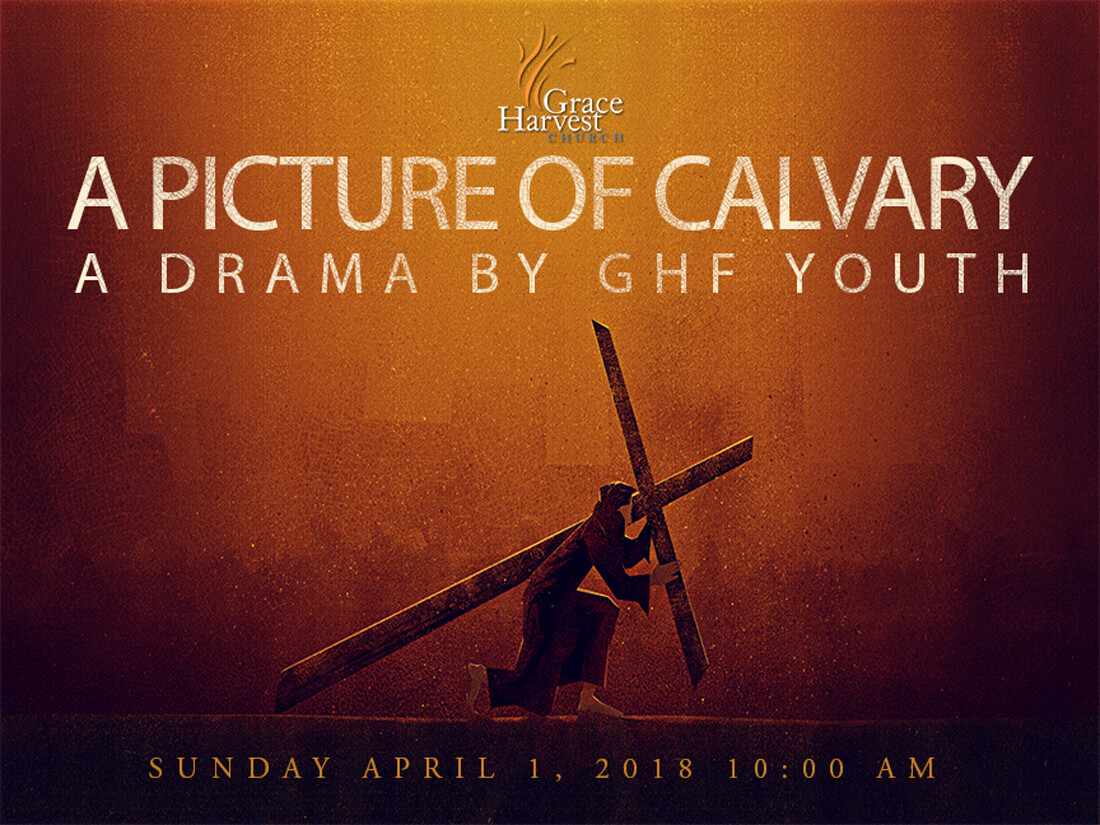 Sunday, April 01, 2018, 10:00 AM - 1:00 PM
Easter Resurrection Service will open with drama by GHF youth. This is a great opportunity to invite those who have not heard the gospel message. Call, text, talk to someone about coming to church and hear the Gospel this Sunday Resurrection service.