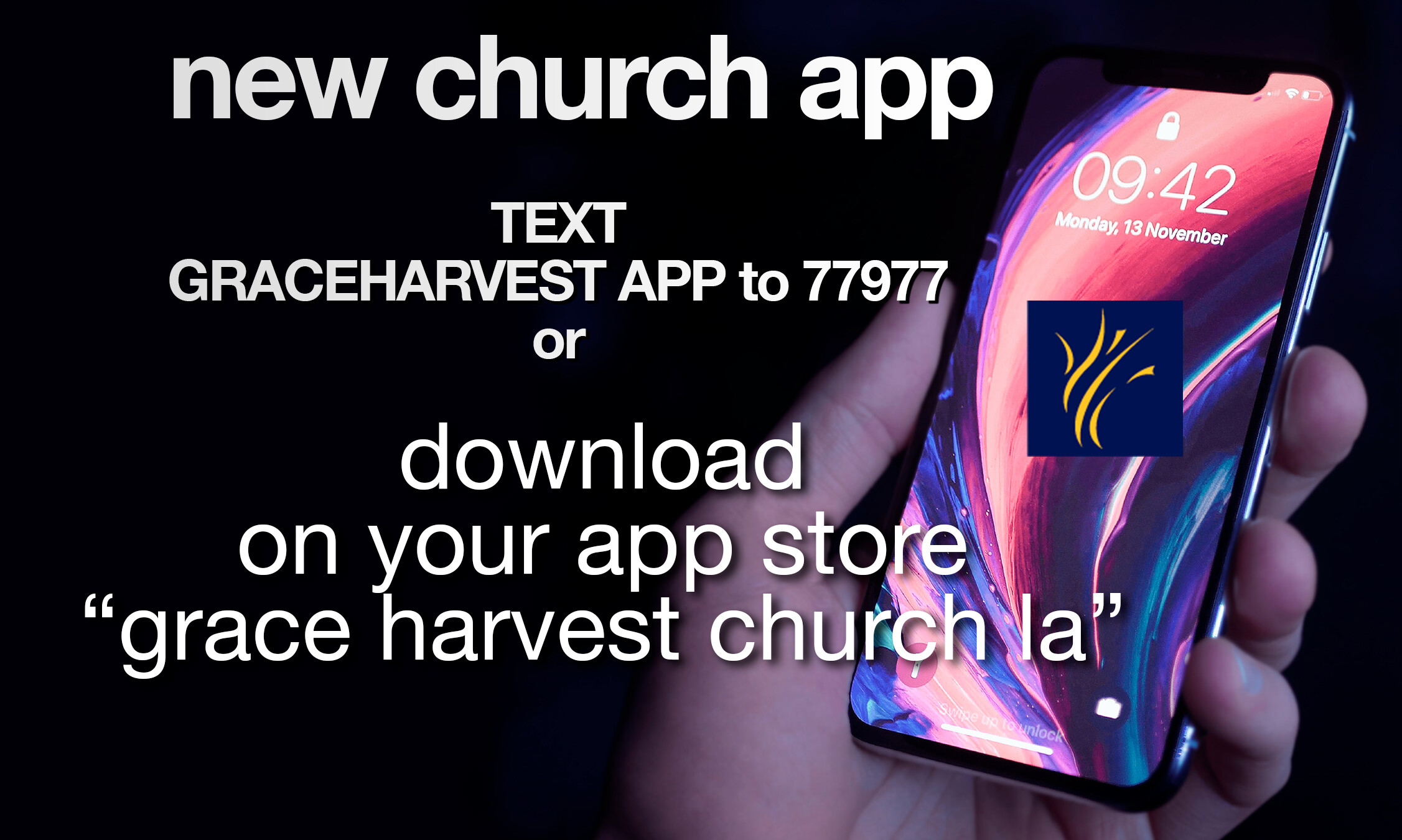 New Church App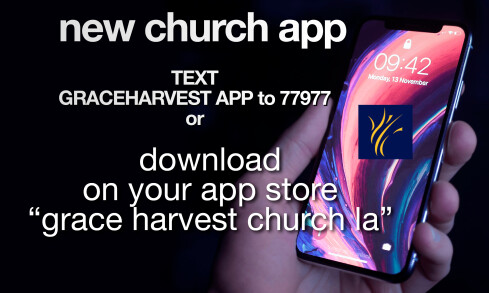 1.Baja en tu tienda de aplicaciones la rediseñada aplicación de la Iglesia para estar informado de los eventos e información de Grace Harvest/ Download the redesigned church app to be informed of events and information related to our church.
2. Tienes que crear un "profile"con tu nombre y correo electrónico ya que esta es una aplicación más personalizada en la cual podremos interactuar. / Create a profile since this will be a more personalized tool to interact among members.
3. Manda un texto al número 77977 con la palabra GRACEHARVEST APP y el link te llevara a la tienda adecuada. / Text the word GRACEHARVEST APP to 77977 and you will get a link to your app store.
4. Por favor dános tu información para actualizar el directorio de la Iglesia en la sección "Connect"/ "Church Directory" / Please give us your information inside the app on the section "connect" and "church directory".
5. Online Giving a través de PushPay funciona correctamente a través del app. Solo ingresa tu información una vez más cómo en la aplicación anterior. / Online Giving is up and running on the new app. You might need to enter your info once like before and the it will be set for following times.
Grace Harvest